Viscount A.: the details of the Pickering polo shirt make the difference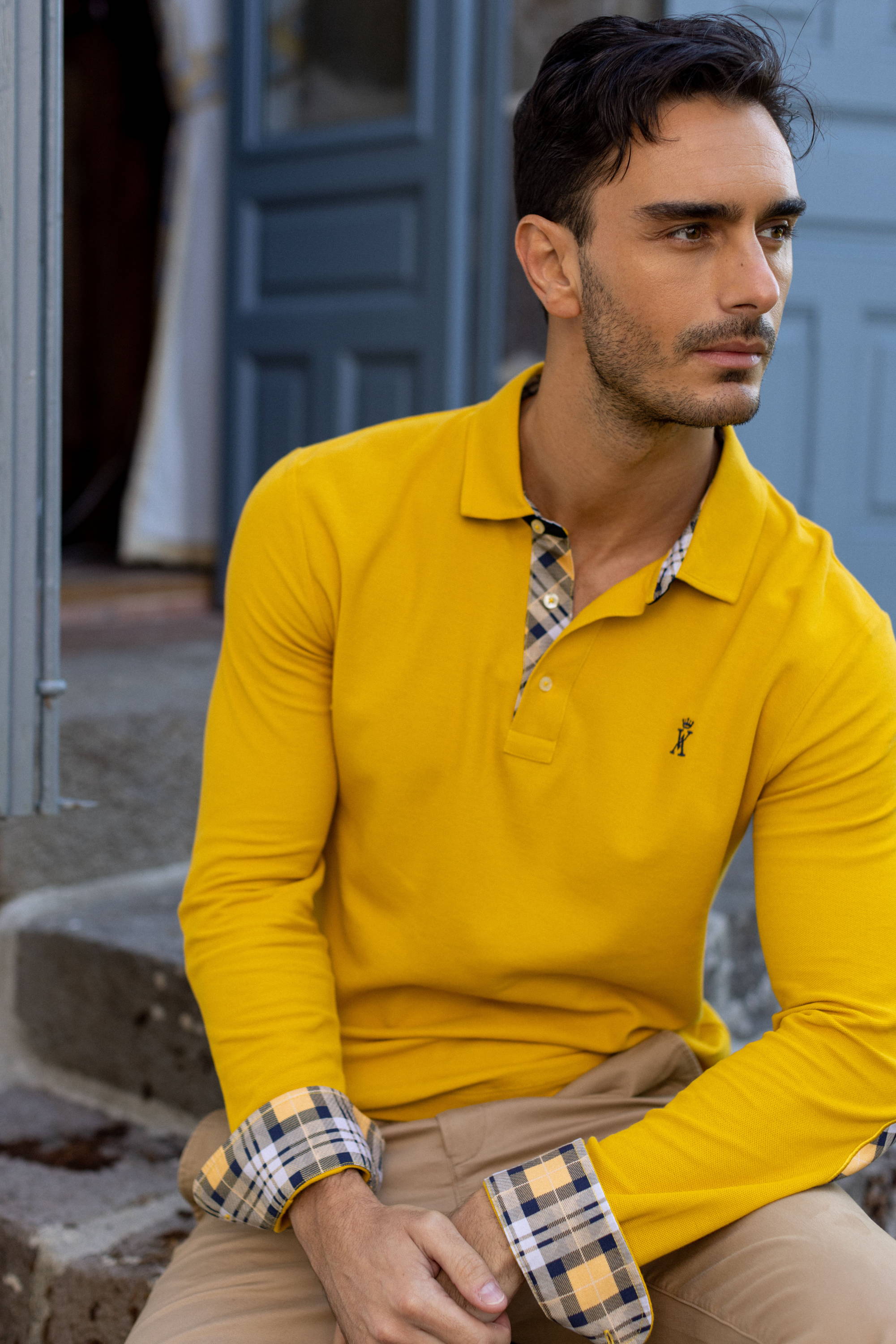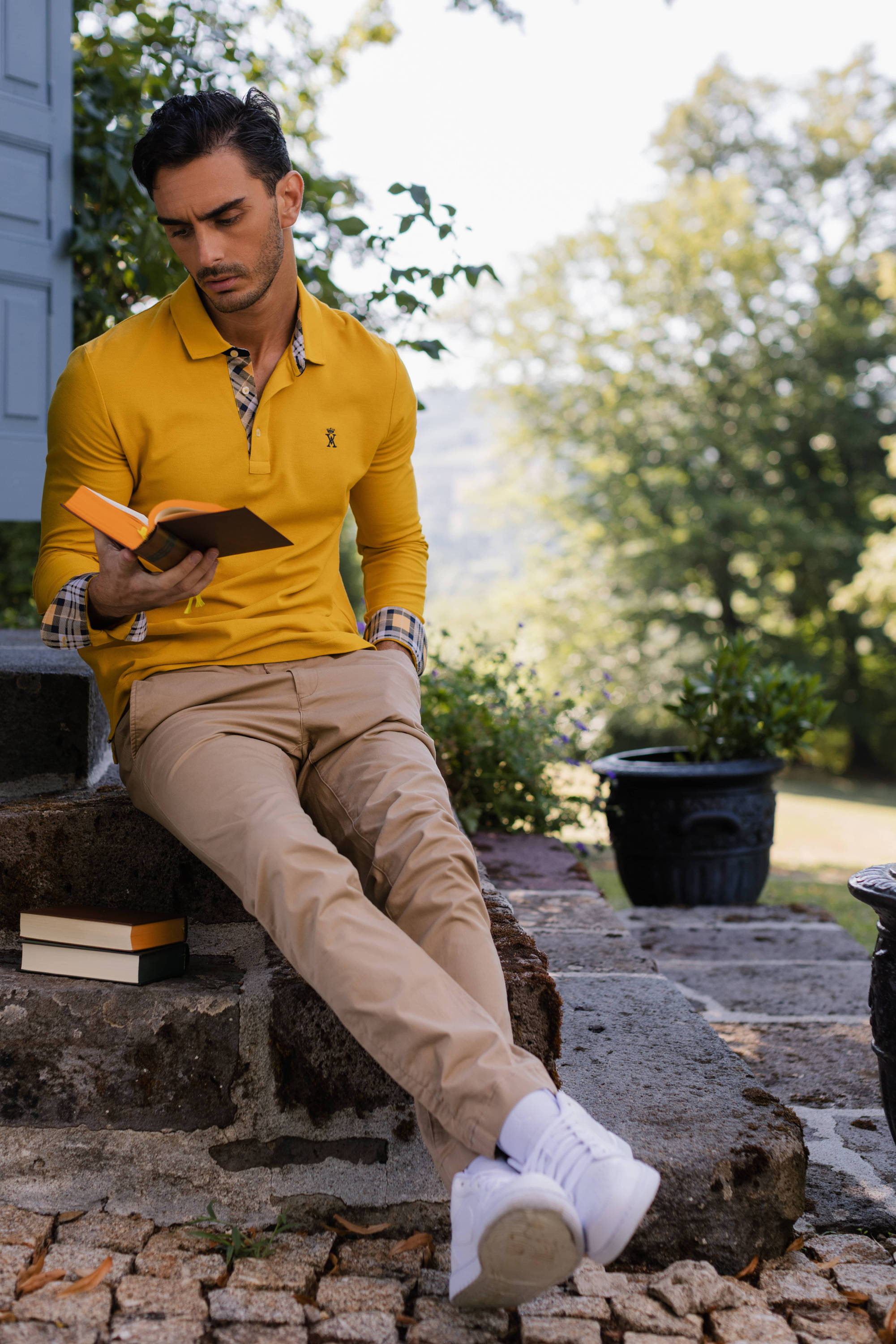 Vicomte A. is a complete wardrobe for men and women made up of timeless, offbeat basics, enhanced with a pinch of modernity and a hint of impertinence.
Osmosis between elegance and casual chic, the pieces embrace the DNA of Vicomte A.
Zoom on the Pickering polo shirt, absolute incarnation of this love of details which animates the wardrobe of our Elegant.
The crown, decorated with the intertwining letters V and A, represents the Vicomte A logo. It is embroidered on each polo shirt. Sometimes tone on tone, sometimes in contrasting color, like on the Pickering polo shirt with the embroidered monogram on the chest, depending on the mood of the moment: discretion, or a more shimmering wink?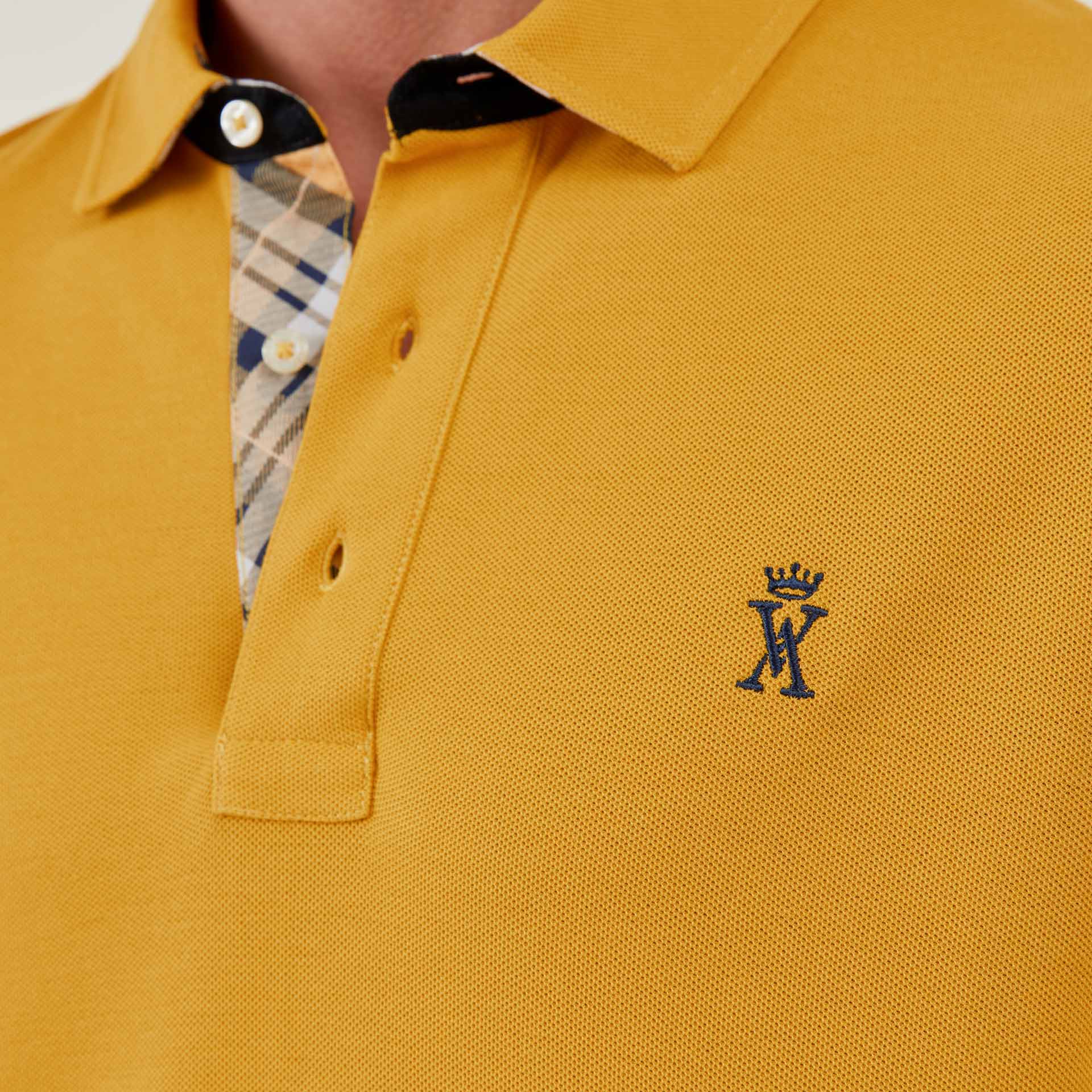 A slight asymmetry in harmony
Vicomte A. likes to draw inspiration from history to create his clothes: aesthetics of course, style always, but also meaning!
Thus certain pieces, like the Pickering polo shirt, have a slit on the side where you can see that the back is longer than the front. A visually offbeat detail, which makes the model unique in its kind, and which will draw on the roots of the polo shirt.
Indeed, traditionally, polo players could tuck the back part of their polo shirt into their pants in this way to prevent it from flying away while they were playing, in full gallop.
Contrast, always contrast
Continuing with the printed details, let's not miss the contrasting collar cuffs and interior cuffs on the Viscount A shirts.. They allow each model to be given a hint of fantasy, while retaining the elegance of tradition.
Without forgetting the polo shirts: on the majority of models, the collar cuff is in fact decorated with colors or a print. Like the polo shirt of the season, Yellow Pickering with tartan details on the underside of the collar, the inside of the collar stand, the button placket, the inner half-moon and the inside of the cuffs and capuchins.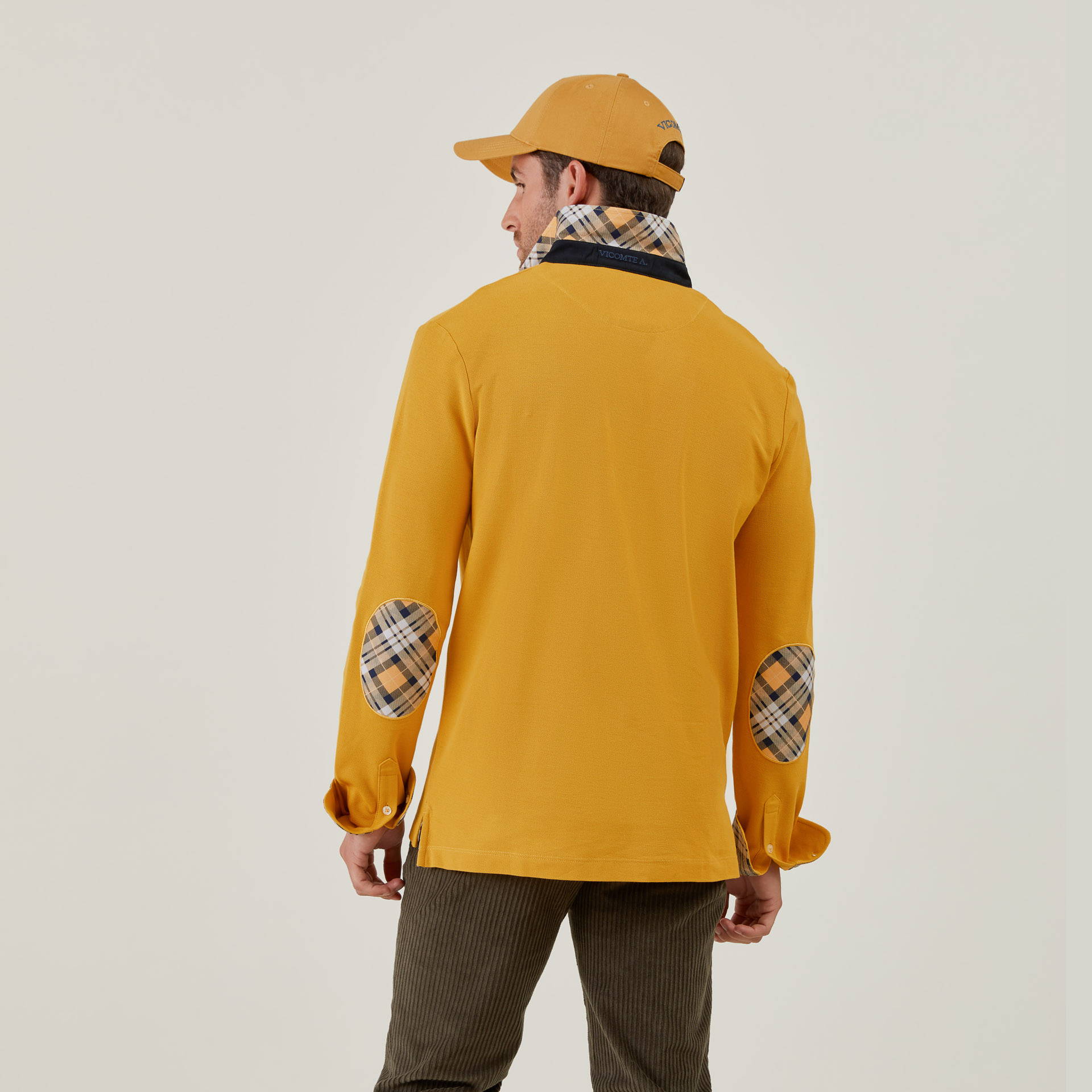 A tricolor coating with onions
Vicomte A. likes contrasts, colorful additions, which bring that little je ne sais quoi that makes the difference.As proof, let's not miss the signature details: the tricolor braided interior finishes, which we find inside the collar of shirts and polo shirts, as on the Pickering polo shirt with a tartan gradient, as well as on the lapels of pants.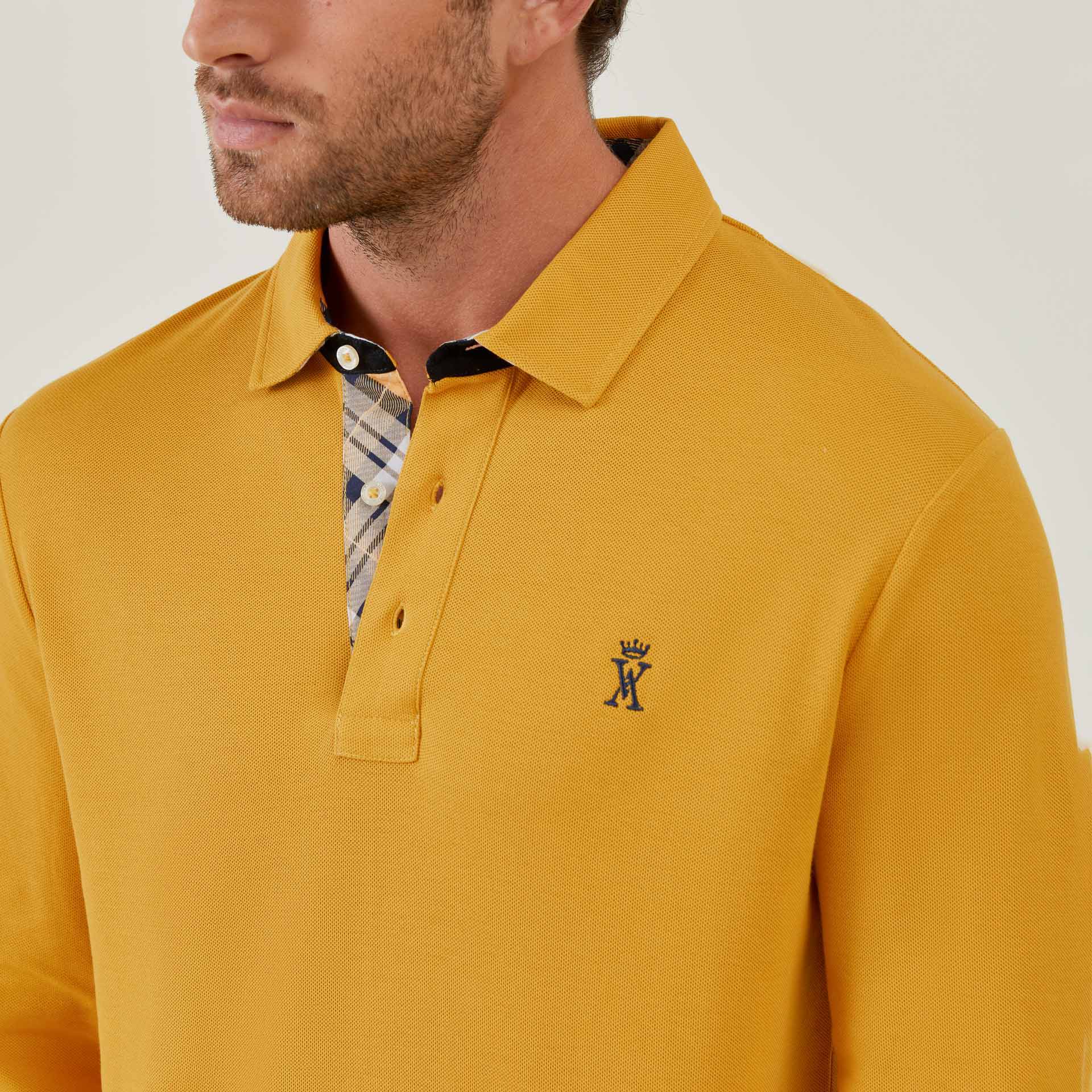 The offbeat modernity of Viscount A. rubs shoulders with the outdated world of gentlemen farmers. The proof is with the elbow patches, which add a very British elegance to blazers, or with tartan patterns, as on the Pickering polo shirt, but which we also find on women, notably on the Klara and Katrina sweaters.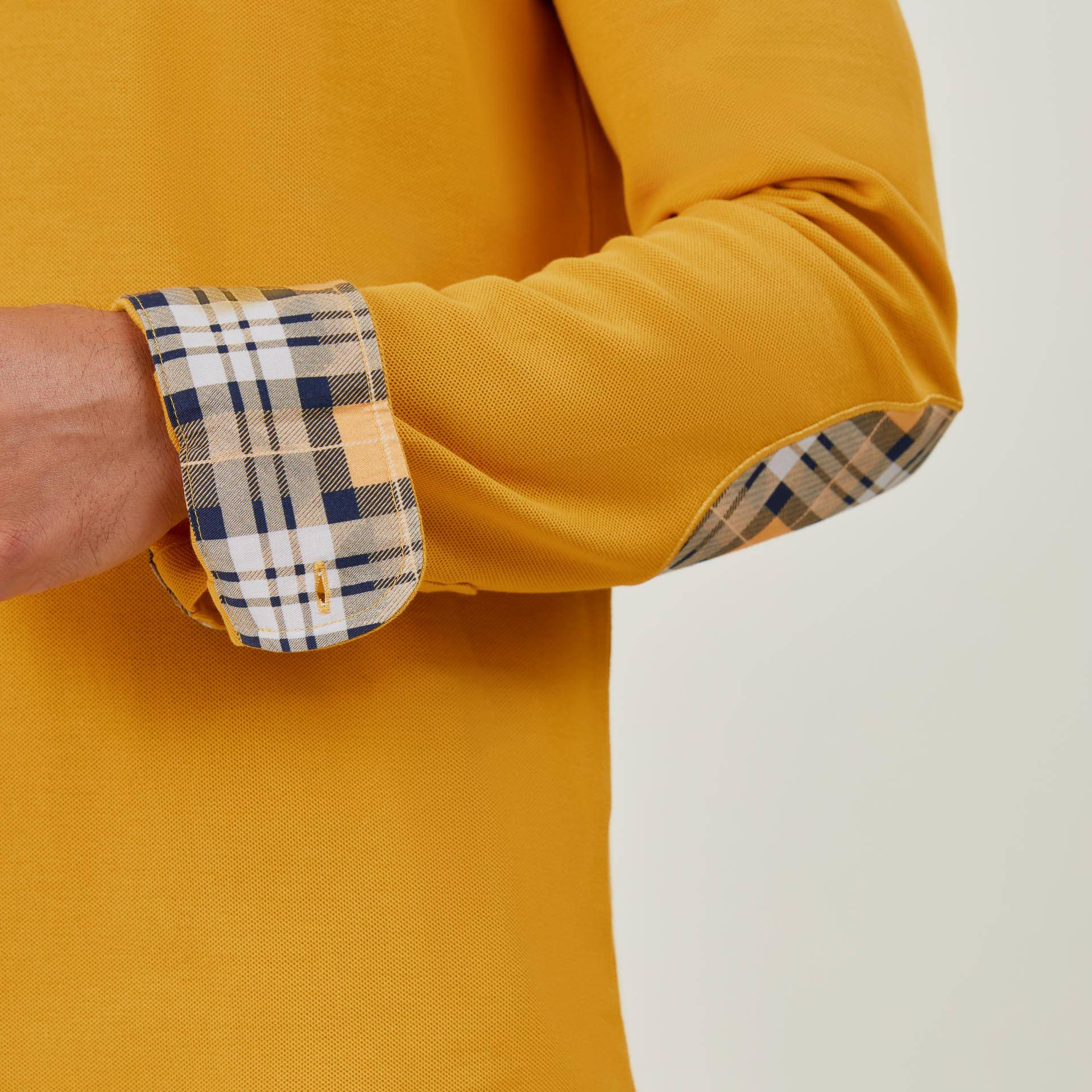 Signature couture details, colorful, sometimes even variegated, which nevertheless always remain chic, because they are scattered throughout the collection sparingly: Vicomte A. persists and signs.